---
Avecina Medical - website design and development
The Integrated Webworks crew is taking innovations to the next level. They utilize their skills in digital marketing, graphic design, and web development to create engaging websites that accurately represent your company and attract new clientele.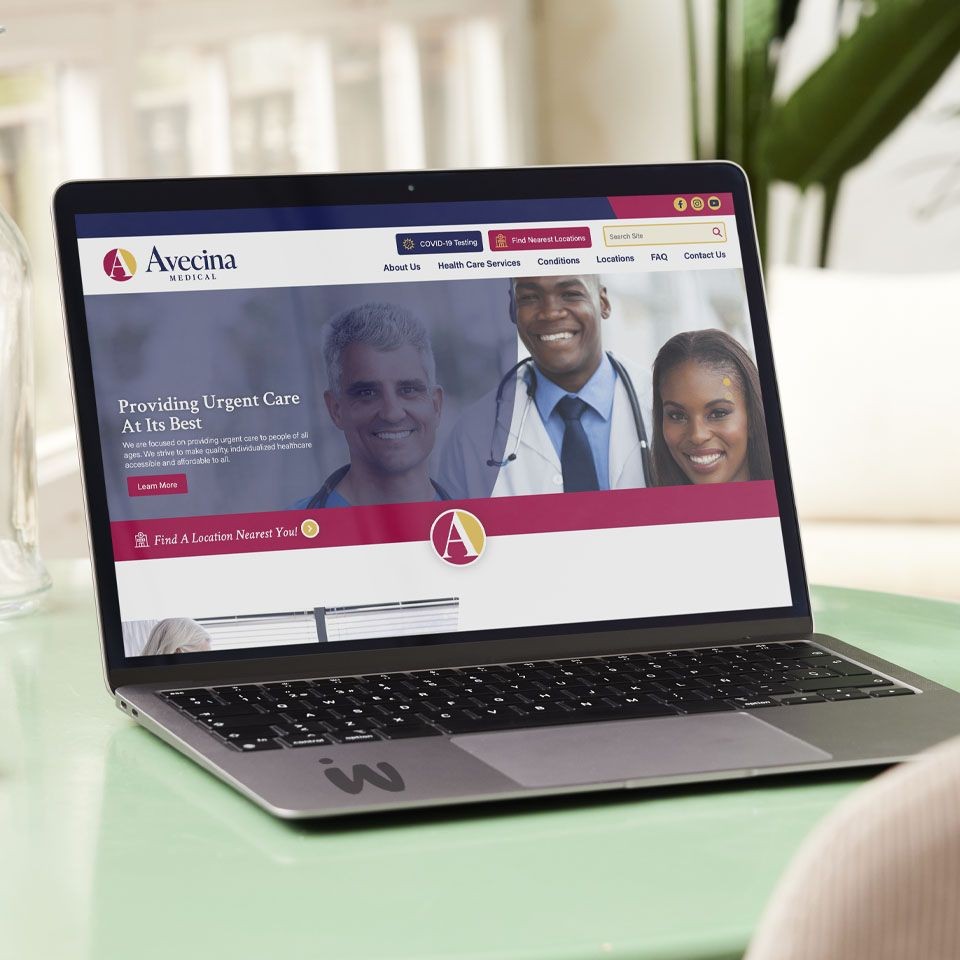 Avecina Medical has 7 establishments that provide urgent care for adults and children, as well as other medical services to patients all around the city of Jacksonville, Florida. If you are suffering from pain or a non-life-threatening illness, they offer no-referral, walk-in urgent care and have the capabilities to diagnose common conditions and prescribe any medications or treatments for ailments that may occur throughout people's lives. At Avecina Medical, they're striving to make quality health care readily accessible to everyone. Receiving or requesting medical services is often never an easy process but conducting a website that productively illustrates your company will heavily increase client engagement.
Operating an appealing and user-friendly website provides their clients with simple access to crucial information about locations and services that are currently being offered. If you'd like to review the custom website that the Integrated Webworks crew exclusively developed for Avecina Medical, please visit here: https://avecina.com/
---
want to see more work?
Learn more about our website design and development by clicking the link or by heading over to our Work section.